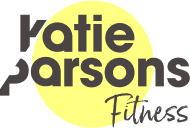 IOS
ANDROID
TYPE
Mobile Development, UI/UX,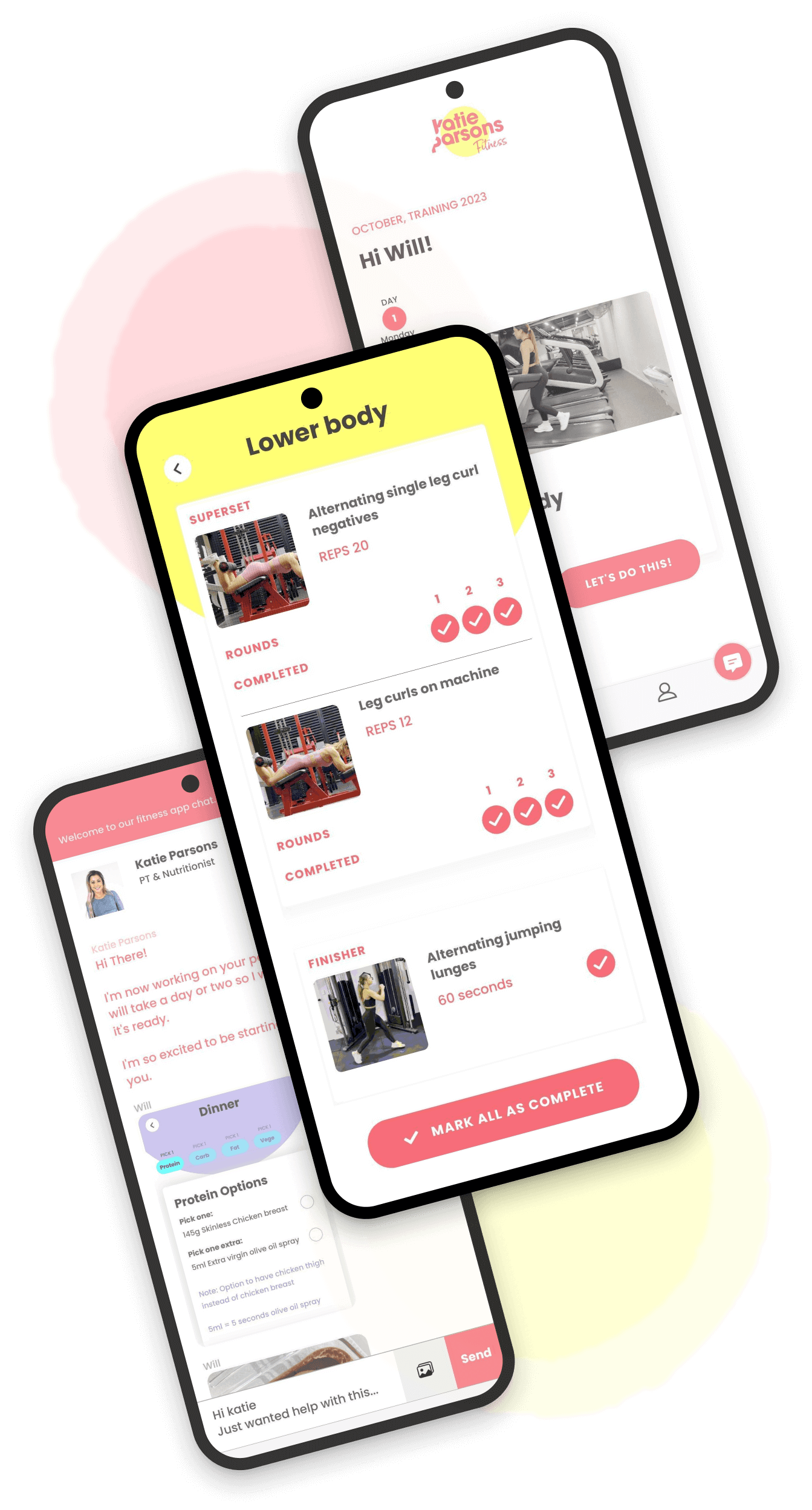 KP Fit
A personal trainer in your pocket?
How the KP Fit app stands out in the crowded FitTech market
The App Store and Google Play already has hundreds, if not thousands of apps that tackle fitness and nutrition. Recently, Orchid took up the challenge of designing and building a new fitness and nutrition app called KP Fit, the brainchild of Katie Parsons, a passionate personal trainer and nutritionist.
Katie's spent over eight years in the industry as a personal trainer and nutritionist. She boasts a Bachelor of Science degree majoring in human nutrition and believes that each individual's fitness journey should be personalised and enjoyable, regardless of one's fitness level or life stage.
Popular fitness and nutrition apps offer a wealth of tools and smart logic, but too often the lack of personalisation means users never quite get the results they're looking for. The KP Fit app is a fusion of the standard app functionality users have come to expect, combined with traditional one-on-one personal training.
It's evident that for Katie, it's not just about looking good – it's about holistic health, balance, and gaining confidence in oneself.
With the surge in health and fitness apps, what sets KP Fit apart is its unique blend of customisation, interactivity, and real-time support. Orchid is proud to be part of this journey, helping bring Katie's dream to life.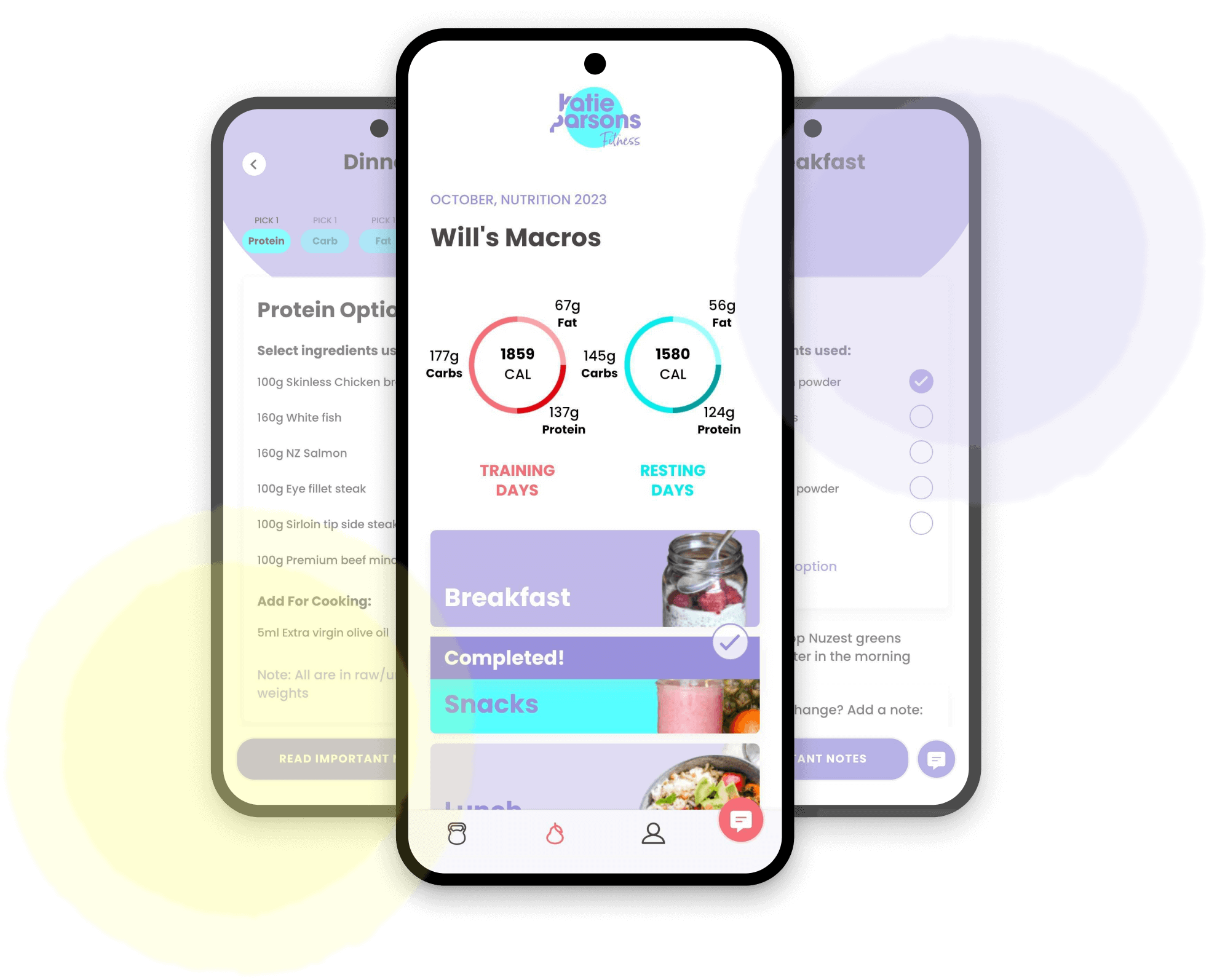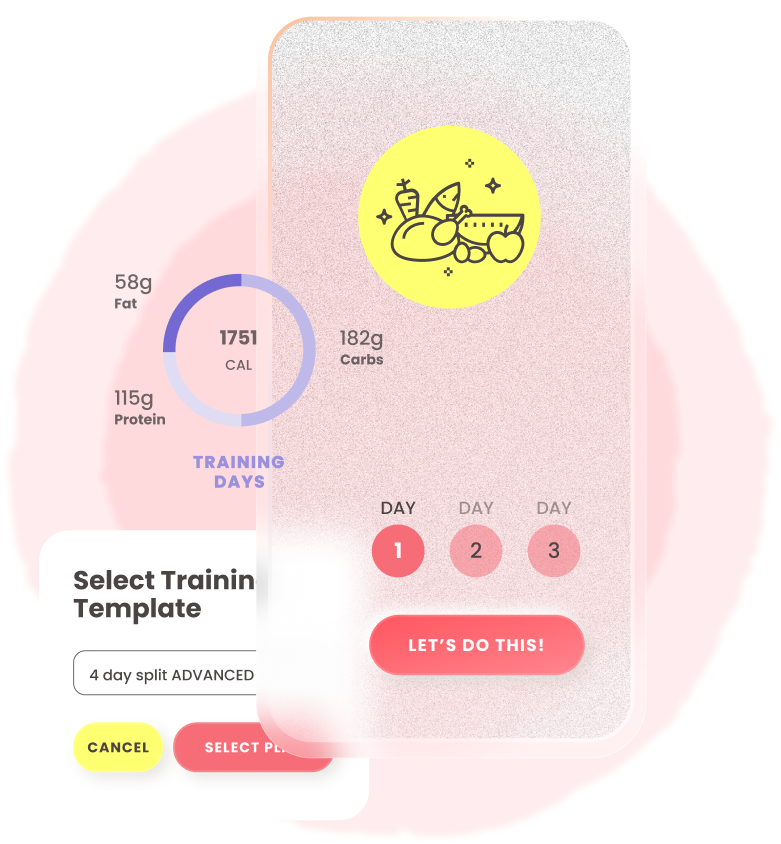 Features and User Experience:
1. Personalised Training and Nutrition Plans: KP Fit is built on the foundation of customisation. It's not a one-size-fits-all solution. The app offers individualised training and nutrition plans, ensuring that users get the most out of their efforts. These plans are carefully crafted around user preferences, considering things like personal food choices and lifestyle.
2. Interactivity: KP Fit doesn't just provide static PDF plans. In its second version, the app integrates an interactive nutrition and training tab. This allows users to check off meals and exercises, ensuring adherence and accountability.
3. Live Chat / Real-time Support: One of the standout features of KP Fit is the live chat with Katie herself. This bridges the gap between online software and in-person training, giving users access to real-time support. Whether users have questions, need adjustments to their plans, or want to share their progress pictures, Katie is just a message away.
4. Progress Tracking: To further enhance personalisation, users can upload images or documents through the live chat. This could be photos showing physical progress, fitness tracker data screenshots, or even medical documents that could help in tailoring the workout and nutrition plans.
5. Accountability: With the ability to check off exercises daily, Katie can monitor users' progress, offering necessary tips or modifications. This real-time tracking ensures that users stay on course, making those fitness goals achievable.
KP Fit has received glowing feedback from its user base. Katie is committed to enhancing the app and continuing to providing a personal touch ensuring users feel valued, supported, and encouraged on their fitness journey. For anyone seeking a fitness solution that feels like a personal trainer in their pocket, KP Fit is the answer. Join the KP Fit community today and transform your health and fitness journey!