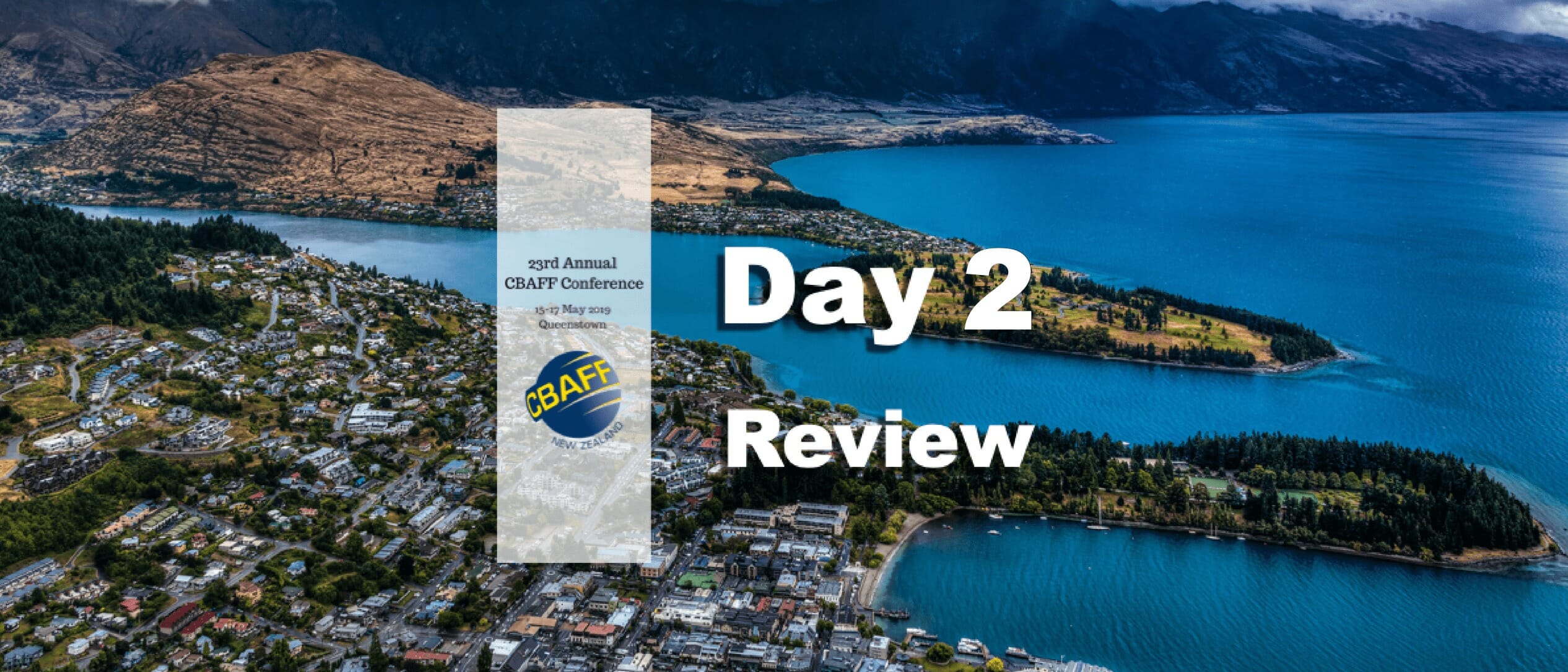 A panel discussing 'How can we do it better? What does it mean for the supply chain?' started off Day 2.  Mark Scott, a committee representative from International Container Lines Committee (ICIC), was the first panelist and showed their long term goals. It was disappointing to see that short term "participants will need to solve their own issues with congestion … and the resulting costs". Although reassuring that their 3-10 year goal includes "some additional capacity resources mainly in Port infrastructure will begin to have a positive effect." However, due to expected growth in inbound and outbound cargo, it is expected infrastructure outside the port may still seem slow. They will continue to work a Ports and Partners line. It seemed to be suggested that those working with Ports and Lines would be advised to not rely on external parties for improvements, and consider what they could do. For example, "establishing guidelines with importers to identify lower quantity units for direct return to Port".
The panel continued with Ken Harris, MD of Container Co, started off with a bold claim that "the next drive you employ will be called 'data' – perhaps a big step from where most of the audience are currently. But worth considering bearing in mind some of the area organisations are now considering viability for. E.g. data mining, camera, surveys, barcode, exception management, phone apps, and open port exchangers or exchanges, electric vehicles; to cite a few mentioned. The new levels of tracing and accountability also need to be monitored.
The final panellist, Derek Singline from Maersk, shared that their website worked in real-time and has full EDT capabilities. Reefers can now remotely track the contents being moved, including adjusting the fridge settings.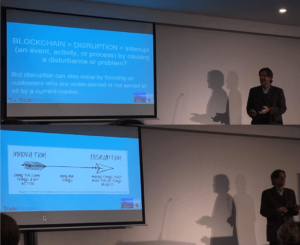 Before morning tea the 'Southern Man of the Year', runner up from last night's conference dinner, spoke. Otherwise known as Andy Standley from
Verify Union NZ
and Trade Window. The case study presented was "Real-world examples of how blockchain technology has been utilised by the industry. He shared a timeline of their journey in setting up Trade Window and working with ASB to create an exporter-centric transaction platform. He shared the features it currently has. Main points were:
immutable storage and ability to view older versions
various levels of access
audit trail
document validation
Basically it accesses information previously siloed using blockchain technology (which is different than 'crypto'.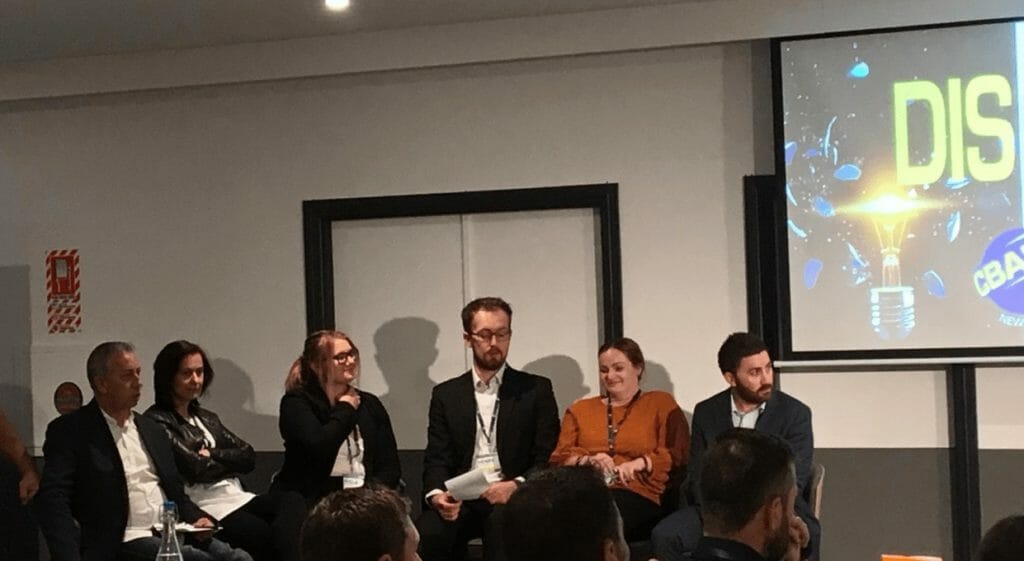 After the morning break, Glen Turner introduced the panel 'Attracting Youth to the Industry'. He pointed out how teenagers today no longer aspire to being a movie star, now they want to be a YouTube star! One of the thoughts he left with us as the first speaking came, was should training be required for those being employed in this industry'.
Rachel Madden, a Branch Manager from First Global Logistics Ltd was the first panellist. She said that our industry isn't attracting or retaining younger employees. Many of them will research businesses online. Are our messages attractive to them? If they exist at all? The skill set gained in this industry is very transferable offshore and could be advertised as such. Being able to travel and work is unusual, either to be based overseas or travelling to conferences. Once employed, reviews and presenting building blocks for them to advance in areas of mutual interest. Admitting that generally they were generally things that would improve output too! They also have done what they can to replicate a great work culture: cake on birthdays, dinners every few months, sky in lunchroom. Their goal, that staff enjoy working with us, even when tedious tasks exist. Young employees need to be proud to be a freight forwarder and feel valued in existing roles.
Adela Bright, GO Logistics, was up next and shared her story of how she became a Customs Agent. From Uni to Gilmore's packing stock before her current role. In hind site, she can see links and stepping stones which helped her launch into her current role. The industry should consider these currently in warehousing roles as options to side step into this sector.
Henry Hawkins, a Mainfreight employee, shared his thoughts being a young freight forwarder himself. The industry isn't perceived well, he felt roles in this industry lacked respect. He suggested promoting that Freight Forwarders are who enable supply chains to work. Hawkins recently completed some post-grad study at Massey on Supply Chain Management and made the comment that was the only kiwi in the room.
Natarlia Harold form Jacanna, 2019 CBAFF Young Achiever of the Year winner, spoke briefly about being the youngest by 10 years when she first started as a school leaver. Harold felt that this sector wasn't represented as a carrier option and details of how to get into the industry weren't clear.
Last up from Burnard International, Phil Burgess shared about the disconnect between the industry and younger staff members too. He felt that one fifth leave annually. This may make it tempting to hire those with 2 years work experience. But they may know less than you hope! Someone with less experience may be more willing to really learn your processes and in three years will saved the organisation $40k. Sourcing staff could be as simple as headhunting at a local mall. Take note who are the smart and switched on people selling you a pair of jeans?
An unplanned session was squeezed in so Brian Lovell,
AFIF
, could share about how they are investing into attracting young Aussies. Admittedly they have access to 500k to create a website and attractive clips on the
Make Your Move website
. Funding was from the International Trade & Transport industry Development Fund (ITDF). ITDF is a non Govt fund created by the import service provider sector & managed by industry association stakeholders. The clips are also used during school visits. Lovell reported positively of the outcomes from this initiative.Paul from 
CBFCA
continued the topic of attracting youth into the industry. The landscape that makes up Freight Forwarding has changed. Gophers are no longer needed as electronic communications have been well established now. When new hires are being considered or performance reviewed, we need to focus on those who want to invest in themselves. The audience brought up some points of interest too:
the impact of outsourcing
loss of personal interaction (community)
the sector should be marked by the fact it's growing
reiteration about the industry not being represented at schools' Carrier Days
Several competitions being drawn by various sponsors before our final meal together. Prizes ranged from domestic flights, an iPad, to wine and lollies! Delegates then had a choice of three afternoon elective options; Golf in Arrowtown, Jet-boating on the Shotover River or a 4WD trip to the remote Ben Nevis Station with go-carting, shooting and archery at the station. We highly recommend the later 🙂