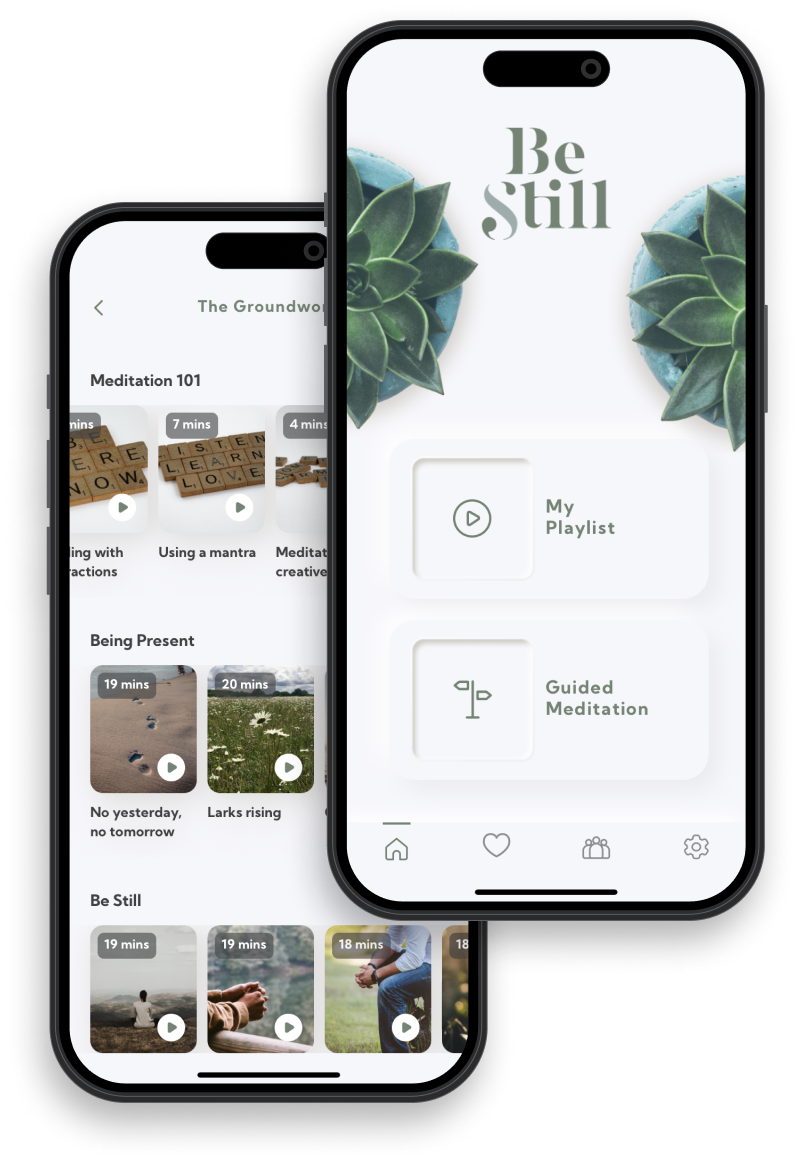 Be Still
Discovering Everyday Peace with the Be Still meditation app
In the craziness of modern life, the need to ground ourselves in the present moment has never been more valuable.
In 2020, Catherine Wakelin came to Orchid with the vision to create a meditation app with a difference. Designed to help people enjoy calmness and grounding, Be Still also helps people maintain their connection with God.
What is Be Still?
More than just another meditation app Be Still is a guide, a teacher, and a companion rolled into one. As the world speeds by, Be Still invites you to pause, breathe, and see the sacred in every moment. It's about discovering the Divine in daily life – be it on a bustling sidewalk, during a mundane task, or in the quietness of your room.
"Be still, and know that I am God" – Psalm 46:10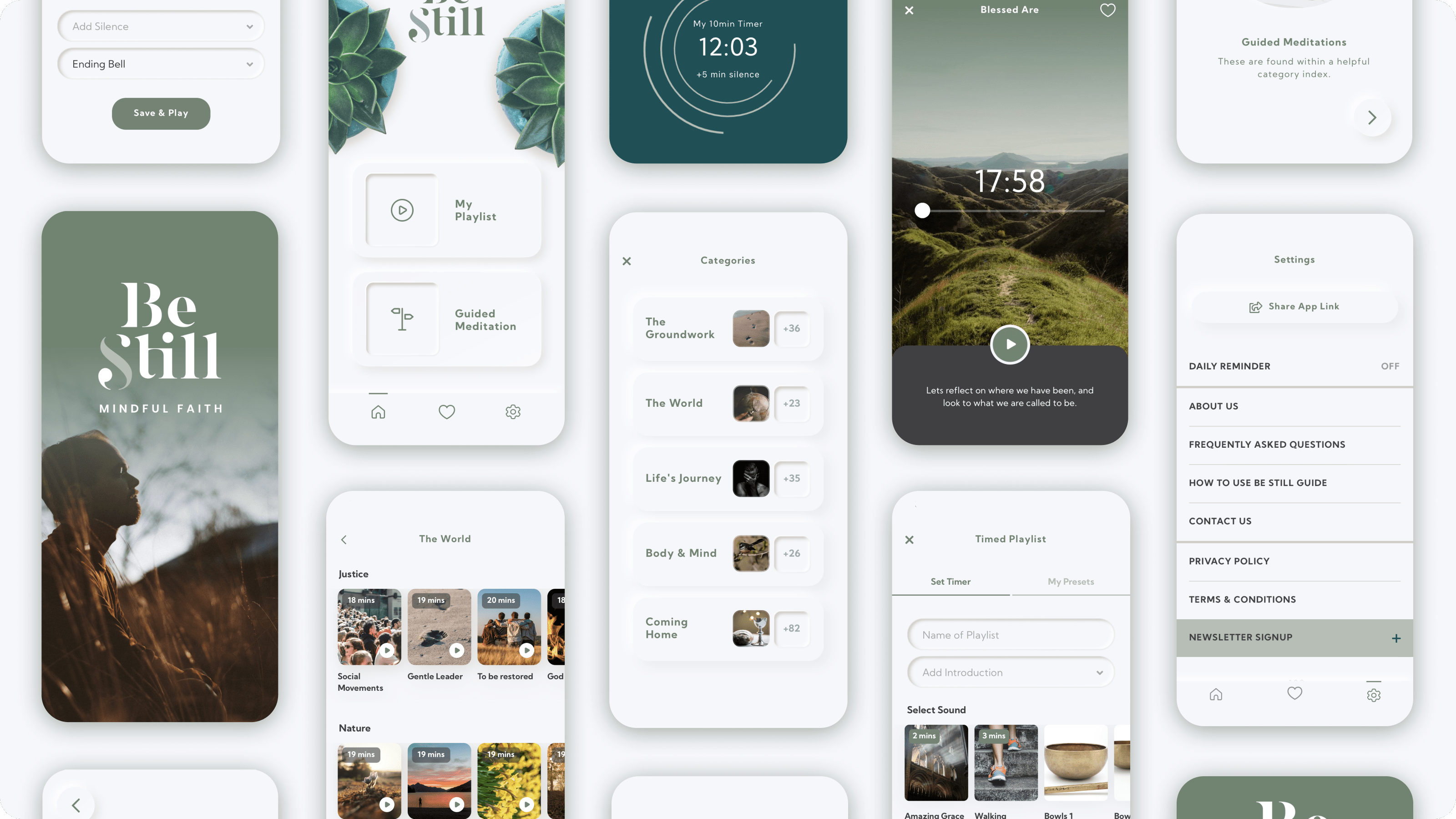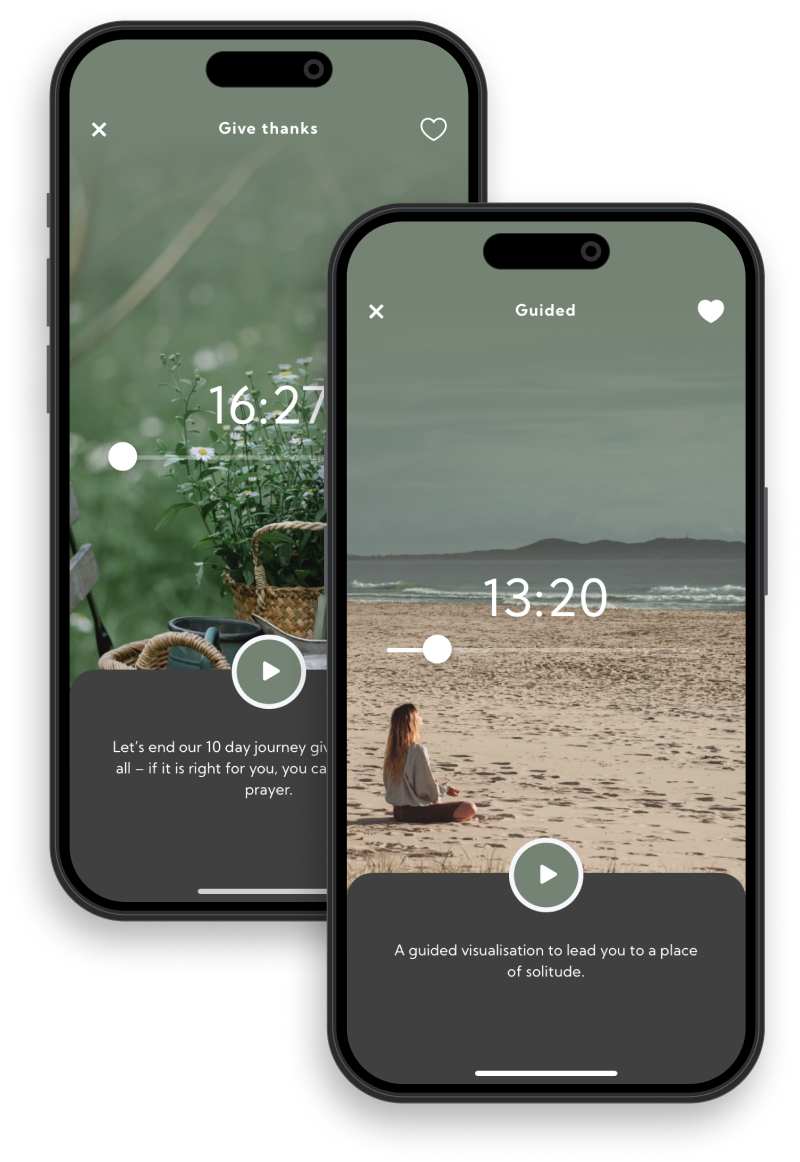 Features: Deep Dive into Meditation
Be Still has a series of Guided Meditations split across five categories:
The Groundwork: Lay the foundation with basic meditation principles.
The World: Meditate on global issues like justice, peace, and nature.
Life's Journey: Traverse personal challenges – from suffering to forgiveness.
Body & Mind: Focus on the simple act of breathing.
Coming Home: Explore meditations rooted in faith, prayer, and Christian traditions.
Custom Playlists — not in the mood for guidance? Craft your meditation journey:
Choose a meditation introduction with a male or female voice.
Set the ambiance: forest sounds, Gregorian chants, morning sounds, and more.
Decide on the meditation duration.
Opt for some silent moments.
Conclude with one of four soothing bells or bowls.
Why Choose Be Still?
In a world cluttered with distractions, Be Still beckons you to take a moment, to breathe, and to discover the profound in the ordinary. Although Be Still emanates from the Christian tradition the app is open to anyone looking to practice daily meditation and grounding while connecting with God.